Subwarden, Floor 3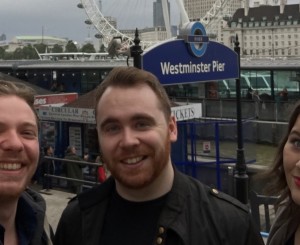 Hi there, and welcome to Tizard! I'm Graham and I'm a subwarden in room 331.
I moved down in 2015 from Glasgow in sunny Scotland after completing a MSci in Applied Chemistry and Chemical Engineering and I'm now doing a PhD at Imperial based in the Royal School of Mines.
I like to keep myself busy however I can whether it's going out and trying new things, playing instruments, trying new foods, running or just being at the gym – London is an amazing place to expand your horizons and do things you might not have done before so be sure to try to make the most of it!
Our goal here at Tizard is to make sure you have the best time you can and I'm happy to help make this a reality. If you've got any questions, queries or anything you want to talk or discuss swing by my room or contact me and I'll be happy to help – I'm always up for chatting. Enjoy