Hi everyone, I'm Robert a third year student in the department of Materials.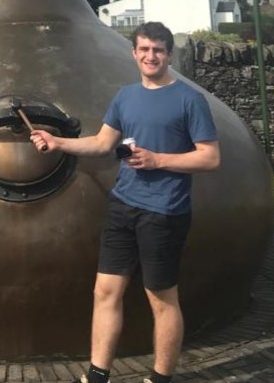 Although this is my third year at Imperial it will be my first year at Tizard, so the surroundings will be somewhat new for me as well! But don't worry I will always be at hand to help with any problems you may encounter during your time here at Tizard. We have a fantastic location here at Tizard, being close to all of the college facilities and the best of London in South Kensington – which you'll be exploring with us in our freshers activities.
In my free time my main hobby is rugby, both playing and watching live games, if you want someone to watch a game with come and find me. Besides rugby I also enjoy watching movies, playing badminton and exploring London.
As a hall senior I'll be another point of contact for any issues you might be facing. Of course, everyone will have a personal tutor to talk to, but as a hall senior I'll be able to provide a different perspective having been in the same position you are in now, only a couple of years before. I'm really excited to be part of your hall senior team and meeting you all soon!