Hi Everyone! Welcome to Tizard, hope you'll enjoy your stay!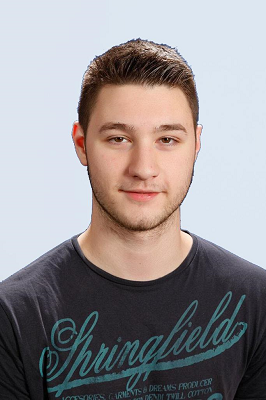 I'm Darko, a Third Year Chemistry undergrad and I'll be your second floor hall senior for the year. Together with the Tizard Senior Team, I'll be hosting a range of exciting freshers events to welcome you to university life and help you in getting settled and meeting your fellow Tizardians!
A little more about me; I am a sports-junkie. I enjoy watching basketball, tennis and even martial arts. At Imperial I tried-out boxing and I loved it, even joined the club committee. In my free time I like to play squash and table-tennis. I've thoroughly enjoyed Imperial's social life, even starting a brand new cultural society!
My academic interests are mostly organic synthesis-based as I start my Msci project next year. My course deals with therapeutic drugs, their production and optimization.
Within Halls, you will mostly find me microwaving a six-day old pizza slice or I as I call it, 'cooking'.
Feel free to come and chat anytime and I look forward to meeting you all!