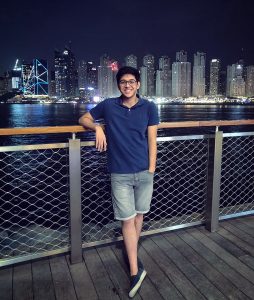 Hello everyone and welcome to Tizard Hall. I am Hussain Kurabadwala and I will be one of the people helping you move into Tizard and settle in for a great year at Imperial. I am a second year Electronic and information Engineering student from India.
London is a great place and it is even more exciting as we live right in the heart of this city. As such, there are many wonderful and new things to explore so enjoy your first year, you will only be freshers once. Don't stress too much and don't ever hesitate to come up to me if you have any concerns or problems – I'm here to help.
In my free time, I love to play tennis and swim and I don't lie when I say I always win at board games.
Looking forward to meeting you all!